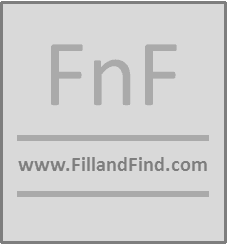 If Medical is your goal, then the path to it is AIIMS and NEET. While AIIMS entrance is for the AIIMS colleges in India while NEET is for the private and public colleges excluding AIIMS. Both the entrances are meant to get hold of a reputed college in India. The path is not that easy but can be cracked for sure. If one has the devotion and focus to make it, half the job is done. This is psychological but there are tips and tricks that one can follow in order to crack any of the entrances; AIIMS or NEET.
Tips and Tricks
Syllabus: There can't be any entrance that can be cracked without knowing the syllabus. It is of primary importance. When you have already decided to crack NEET/AIIMS, get the syllabus sorted. That should be the first thing that you need to be ready with.
Mainly, it is the Physics, Chemistry and Biology syllabus from class 11th and 12th. NCERT books are the must. If you cover everything of the subjects, you can find it easier later.
| | | |
| --- | --- | --- |
| Subjects | Class 11 | Class 12 |
| Physics | Physical World and Measurement, Kinematics, Laws of Motion, Work, Energy and Force, Motion of System of Particles and Rigid Body, Gravitation, Properties of Bulk Matter, Thermodynamics, Behavior of Perfect Gas and Kinetic Theory, Oscillations and Waves. | Electrostatics, Current Electricity, Magnetic Effects of Current and Magnetism, Electromagnetic Induction and Alternating Currents, Electromagnetic Waves, Optics, Dual Nature of Matter and Radiation, Atoms and Nuclei, Electronic Devices |
| Chemistry | Some Basic Concepts of Chemistry, Structure of Atom, Classification of Elements and Periodicity in Properties, Chemical Bonding and Molecular Structure, States of Matter, Thermodynamics, Equilibrium, Redox Reactions, Hydrogen, Alkali and Alkaline earth metals, Some P-block elements, Organic Chemistry, Hydrocarbons and Environmental Chemistry. | Solid State, Solutions, Electrochemistry, Chemical Kinetics, Surface Chemistry, General Principles and Processes of Isolation of Elements, P-block elements, d and f block elements, Coordination compounds, Haloalkanes and Haloarenes, Alcohol, Phenols and Ethers, Aldehydes, Ketones and Carboxylic Acids, Organic Compounds including Nitrogen, Biomolecules, Polymers and Chemistry in Everyday Life. |
| Biology | Diversity in Living World, Structural Organisation in Animals and Plants, Cell Structure and Function, Plant Physiology and Human Physiology. | Reproduction, Genetics and Evolution, Biology and Human Welfare, Biotechnology and Its Applications and Ecology and Environment. |
Reference Materials: You need to sure about the books that you need to refer for a better understanding. You will find many in the market and people also will suggest you a number of them. You should seek advice from experienced people and your seniors who have already made it to the top medical colleges. That way, you will get the names of the books that will be the best choice.
Reference books for Biology
Elementary Biology (Volume 1 and 2) by Trueman
Companion Biology, Dinesh Publications, by K. Bhatti
Reference Books for Physics
Concepts of Physics by H.C. Verma
CBSE PMT by Anil Aggarwal
Reference Books for Chemistry
O.P Tandon's Physical Chemistry for Medical Entrance
Arihant Publication's Objective Chemistry (Volume 1 and 2)
Remember that the reference books will help you immensely if you have already completed your NCERT books.
Join a Coaching if need be: It is true that many have cleared both the entrances without joining any coaching center. We also can't deny the fact that coaching helps you get the best out of you. You will meet the experienced and experts in the field of medical who will assist you being better every day. eMedicalPrep is one name that has been trusted for impeccable preparation tips for students. From the best coaching platform for medical, you will be in touch with the experts and reputed lecturers of various medical colleges. When you join a coaching, you will be involved in it for a fixed time period every day. Utilize that time to the fullest to clear your doubts and asking questions. Don't let hesitation come your way.
Follow a Routine: Although you have a coaching center that will be your guide, you need to have time for self-study too. Apart from the time you invest at the coaching center, you need to have a fixed schedule of study; may be three to four hours to start with. It can be increased depending on what your grip on the subjects is. Find out which subject you are weak in. Devote one hour extra for that. Don't let anyone disturb you during your self-study. Take short breaks during your self-study.
Final Action: When you reach the end phase of the preparation, you need to have completed all your subjects thoroughly. That is when you need to start solving previous years' papers and test papers. You can also appear for mock tests conducted by your coaching. This is to be attempted to check your hold on every topic of the three subjects. It will also help you learn time management skills. You will know how much time you are utilizing in writing those papers.
Continue your Hobby: While you are preparing for the tough entrance, don't forget to follow your passion. Passion will keep you boosted and energized. You will rejuvenate your mind. You can devote one to two hours a week.
Food habits and Physical Activity: Food is the source that gives you the nutrients to keep you healthy. Don't ever skip that. It will ruin your health. At any cost, you don't want your preparation and hard work to go in vain. Also, get involved in a physical activity so that you keep your body fit and eventually keep your mind fresh. You can get into Yoga or Meditation if exercising or jogging is not your cup of tea.
These simple yet smart tips and tricks will work as your superpowers in helping you cross the hurdle successfully. You will be surprised that without stressing and hassling at the eleventh hour, you could make it.
---
About The Author
Nishant Sinha is the co-founder of emedicalprep.com, an online coaching platform for Medical Entrance Exams like NEET (earlier known as AIPMT), AIIMS and other school entrance exams aiming for career in Medical sector. He is passionate about making Doctors and Medical aspirants meet their goal (NEET or AIIMS). The mission was clear to give breakthrough education to the students in the field of online Medical Exam Preparations and make them pass with flying colors in exams such as NEET, AIIMS or other medical entrance exams.
For this dream of his, he left his lucrative career in one of the American Management Consulting firms named Kurt Salmon Associates. He can rightly be called an optimistic entrepreneur and passionate educationist. You can check his LinkedIn profile to know more about him.
---
Disclaimer: The views and opinions expressed in this article are those of the author and they may or may not reflect the views of FillandFind.com.
---