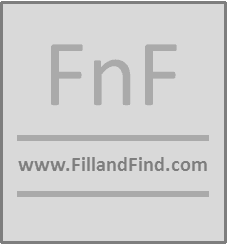 Fashion Industry is a huge industry with varied scope throughout. It has multidisciplinary approach and enables candidate for many fields. B.Ftech. in Apparel production is a one specialized area in fashion technology. This course gives the knowledge of fashion manufacturing business. It gives the latest knowledge of sewn industry and best methods involve. It enables student with latest technology involve in apparel industry and give practical training.
Students get the real insight of the industry's issues and how to deal those. It also provides real time interaction with apparel industry. And, that is the reason, this course generates highly trained professionals for the apparel industry.
This course involves with the range of careers like quality assurance, product development, project analysis, production planning, Entrepreneurship, system Analysis Software application and fashion manufacturing as well.
This program offers wide variety of job profile across verticals and domains. We have mentioned some major job profiles below which candidates can surely opt for.
Jobs Profile
Sampling room coordinator
Fit analysts
Product development manager
Shop floor manager
Production planner
Production controller
CSR professional
Supply Chain Manager
Retail planner
Quality controller
Quality Assurance professional
Industrial Engineer and manager
Due to wide variety of commercial implementation of knowledge acquired after completing this course the top MNC's and mide size companies across the verticals and sectors recruits the candidate who have pursued this course.
---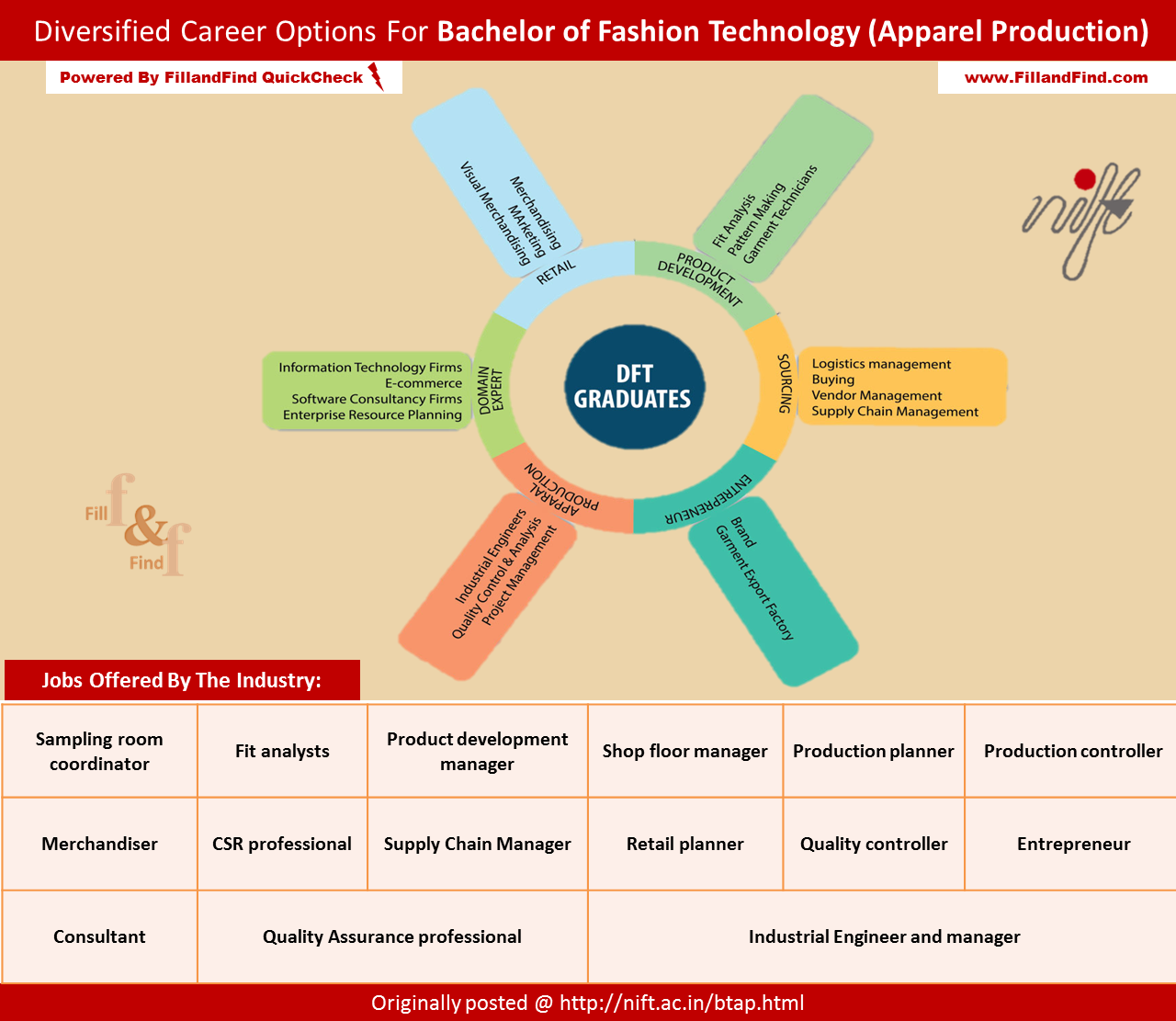 ---
Recruiting Companies:
Amabattur Clothing Company
Aquarelle India Pvt. Ltd,
Arvind Mills
AYN Accessories, Hong Kong
BanswaraSyntex Surat & Daman
Bombay Rayon Fashions Ltd.
Brandix
Celebrity Fashions
Color Plus
Evolv Clothing Company Pvt. Ltd
Fiber& Fabrics International Pvt. Ltd
FlipKart
Gokaldas Exports
Indian Terrain
Intimate Fashion India Pvt. Ltd
L T Karle
Laguna Clothing
Landmark, Dubai
Laven Fashions Pvt. LTD.
Leather Crafts (India) Ltd
Levi Strauss
Madura Garments
Matrix Clothing
Modern Denim
Neeti Clothing
Norwest Industries Limited, Bangladesh
Orient Craft
Pantaloon
PT Ameya Living Style, Indonesia
Rajesh Bheda Consulting
Raymonds Pvt Ltd
Reliance Brands
Sabyasachi couture Pvt, Kolkata
Scotts Apparels Group
Shahi Exports Pvt Ltd
Silver Spark Apparel Ltd.
Taffles
Texport
The Shirt Company
Young Brand Apparel
The course structure of this program is so effective that it opens doors for students to opt for Entrepreneurship as a career. The course surely opens doors for varies business opportunities in fashion and design domains.
---