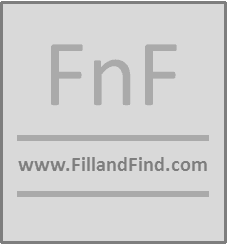 AIIMS is not an easy nut to crack. It needs dedication, hard work and perseverance. Although the cut off for AIIMS general category is 50%, the competition to get through in one of the AIIMS is every medical aspirant's dream. The most important question is "Can I clear AIIMS in one year?" The answer is positive. It depends on the student and the AIIMS preparation he or she has opted for.
The syllabus is just the same as your 11th and 12th board NCERT books. The only add on is General Knowledge that has many topics from Current Affairs, Punch Lines of Companies, World Records, History, Famous Award and Prizes, Business, Current Affairs etc.
You can start your AIIMS Preparation by dividing one year into four quarters. Each quarter should be dedicated to a specific strategy.
First Quarter (Coaching): If you are targeting AIIMS, it is important that you enroll yourself in AIIMS Coaching. Doing so, you will be benefitted in two ways. You will gain a better perspective on what should be done and what should not be. You can also choose AIIMS online coaching where you have direct access to everything in a classroom sitting at the comfort of your home.
In your first quarter, these are what need to be done
Maintain a notebook for coaching and a separate one for home for each of the subjects.
Replicate the topics done in the coaching. This will help you retain the concept well.
Clear doubts as and when required so that nothing is pending.
Cross check with seniors and tutors for any doubt.
Maintain a schedule for home study so that you know how much time should be dedicated for which subject. Self-Study hones your already acquired skills in the AIIMS Coaching centre.
Give a good start to your 12th standard's preparation too as that will give a push to your AIIMS preparation as the syllabus is common.
Mark every important point with a highlighter so that you know those are the important points to be touched later.
Second Quarter (Test Papers and Time Management): By the second quarter, you should have completed the revision of your 11th standard Science and you have also gotten used to your coaching routine. You can now easily manage to solve papers of previous years so that you have an idea of the pattern of examination that you will have to face.
In the second quarter, you need to follow the points below-
Inculcate your AIIMS coaching with the knowledge you are grasping from the reference materials (Concepts of Physics by H.C Verma, Tandon's Chemistry for Medical Entrance and Trueman's Biology). There can be more references that your tutors of coaching will suggest which you can refer too.
Start solving previous years' papers to understand your time management ability.
Include General Studies too in this phase of the study.
Final Quarter (Judgement Quarter): This is the phase when you should be almost ready.
You should be revising more in this phase. With more time to study during your boards and no coaching by now, you will have enough time for the final hard work. Don't miss the opportunity.
Try the final rounds of test papers so that you check then and now results. It will be motivating, trust me!
Practice chemical bonding and periodic table more and more.
This is how you can prepare to crack AIIMS in the first go in the first year. Many have cracked in less time too. On the other hand, people have not been able to clear even in two years. It differs from one person to another.
Everything said and done, don't forget that there is more to keep your body consistent throughout this phase and this is food. With the food, you also need to include fun activities, leisure time and Meditation or Yoga.
How to go about it?
Early in the morning, everyone feels fresh and serene. Pick that phase of the day for brisk walk or jogging.
Spend some time with family going out for a lovely dinner or a movie. Your mind will relax and when you come back, you will be able to retain more.
Yoga and meditation can relax your body and mind and also keep you fit. Practice it every day for 10 to 15 minutes and maintain the balance you have been looking for in this tough time.
As I already quoted persistence is the key, don't change your routine at the last minute. A change in the initial phase is acceptable as you know what you are comfortable with. Last minute change can hassle you and make you nervous.
No matter what I said, it is you who will decide the number of hours per day. You will know your grasping power than anyone else would.
These strategies should work for you and help you clear AIIMS in one year.
---
About The Author
Aditya Singhal is the co-founder of www.askIitians.com, an online coaching platform for IIT JEE, Medical and School Entrance exams. It is his passion and vision to help the engineering and medical aspirants that he along with his co-founder started with this venture. He had worked with Kurt Salmon Associates, a reputed American Management Consultancy.
---
Disclaimer: The views and opinions expressed in this article are those of the author and they may or may not reflect the views of FillandFind.com.
---