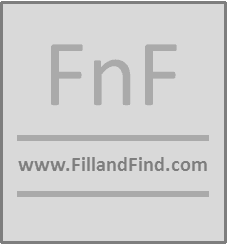 Engineer's Day in India is celebrated on 15th September every year to commemorate the birthday of legendary engineer Sir M.Visvesvaraya.He was the prominent engineer, scholar and Diwan of Mysore state from 1912 to 1918.He was the man who is responsible for the construction of Krishna Raja Sagar Dam over Kaveri River in Mandya district of Karnataka.Apart from this dam he also designed many dams, bridges across India.This day is also celebrated to remember and acknowledge the contribution of engineers to the society.
HISTORICAL BACKGROUND OF ENGINEERING IN INDIA
In British India, good quality engineers were recruited from the Britain while the local people were recruited for the work of craftsmen, artisans etc.Britishers felt the need of establishing the technical college in order to impart technical knowledge to the local students.The first engineering college in India called "THOMASON COLLEGE" was established in 1847 in Uttar Pradesh at Roorkee to train the students in civil engineering.This college was later named "INDIAN INSTITUTE OF TECHNOLOGY, ROORKEE".In pursuance of the British government. policy three more presidencies i.e. Bombay, Calcutta and Madras by the year 1858.
In Independent India, Prime Minister Jawahar Lal Nehru recognized the need of technical education to shape the country.He took the decision to establish technical college and in this way first technical college called IIT Kharagpur and soon later in Bombay, Madras, Kanpur and Delhi.
CHARM OF ENGINEERING
When India became Independent, the literacy rate was only about 12%-16%.Since the literacy was not high not many people were going towards higher studies especially towards EngineeringAlso during initial years of Independence, there were only five Engineering Colleges i.e. IIT Delhi, Kharagpur, Madras, Bombay and Calcutta.But, by the time literacy rate increased.People were attracted towards Engineering IIT's played a key role in establishing the charm of Engineering Among common people.Even in the remote areas of the country, people know the name of IIT's and they suggest and motivate their children to get admission in these colleges.
As the time passed craze of Engineering went on increasing among students and India became the first country to produce so much of engineers in the world.
CHALLENGES BEFORE ENGINEERING
Before 1991, most of the Engineering colleges were governed and regulated by the government. but when economic liberalization took place in 1991, private players showed their interest in the education sector and they started investing in this field.They easily got the license to open the colleges from the government. As the youth were highly fascinated towards engineering, government. colleges had not enough space to accommodate all the students.To fill this vacuum, private colleges grew at very fast speed.These private colleges were not paying attention to the quality of education, their primary goal was to make money and to do business.This deteriorated the quality of engineering.
A country like India which is basically a Service oriented country produced sufficient amount of job mainly in IT sector upto 2008.But due to recession in the global market, this sector suffered a lot.Year by year large number of engineers was entering the job market and there were only a few to get the jobs.The main reason behind this-
No coordination between industry and educational institute.
Lack of practical knowledge among students.
Lack of Engineering aptitude among students.
---
About The Author
Madhukar Mrinal is an application engineer at EDS technologies private limited; He Went to a government school Surajmal Vihar, Delhi for secondary and higher secondary education; He completed his B.tech in manufacturing technology from JSS Academy of technical education, Noida. HE loves to listen soft music, travel and loves to read literature.
---
Disclaimer: The views and opinions expressed in this article are those of the author and they may or may not reflect the views of FillandFind.com. The readers are requested to use their own discretion.
---