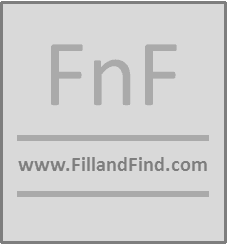 Bachelor in Textile Design is a very important degree in fashion industry. It involves various skills like handlooms, cloth mills, printing from handicraft to digital techniques. This program explore the area of designing, artistic approach with technical knowledge, which involves hands-on training of the students, creative freedom, weaving skills, print design and surface decoration. It opens the door for the students of artistic nature who like to have knowledge on clothing, weaving and handloom industry as well. It has various scopes in fashion industry, handloom industry, and apparel industry and retails industry as well.
This program offers wide variety of job profile across verticals and domains. We have mentioned some major job profiles below which candidates can surely opt for.
Job profiles
Colour and style specialist
Colour and trend forecaster
Colour and Design Consultant
Textile and Surface Developer
Print and pattern designer
Textile Illustrator
Strategic Intervener
Innovative Design consultant
Manager Trend & Forecast
---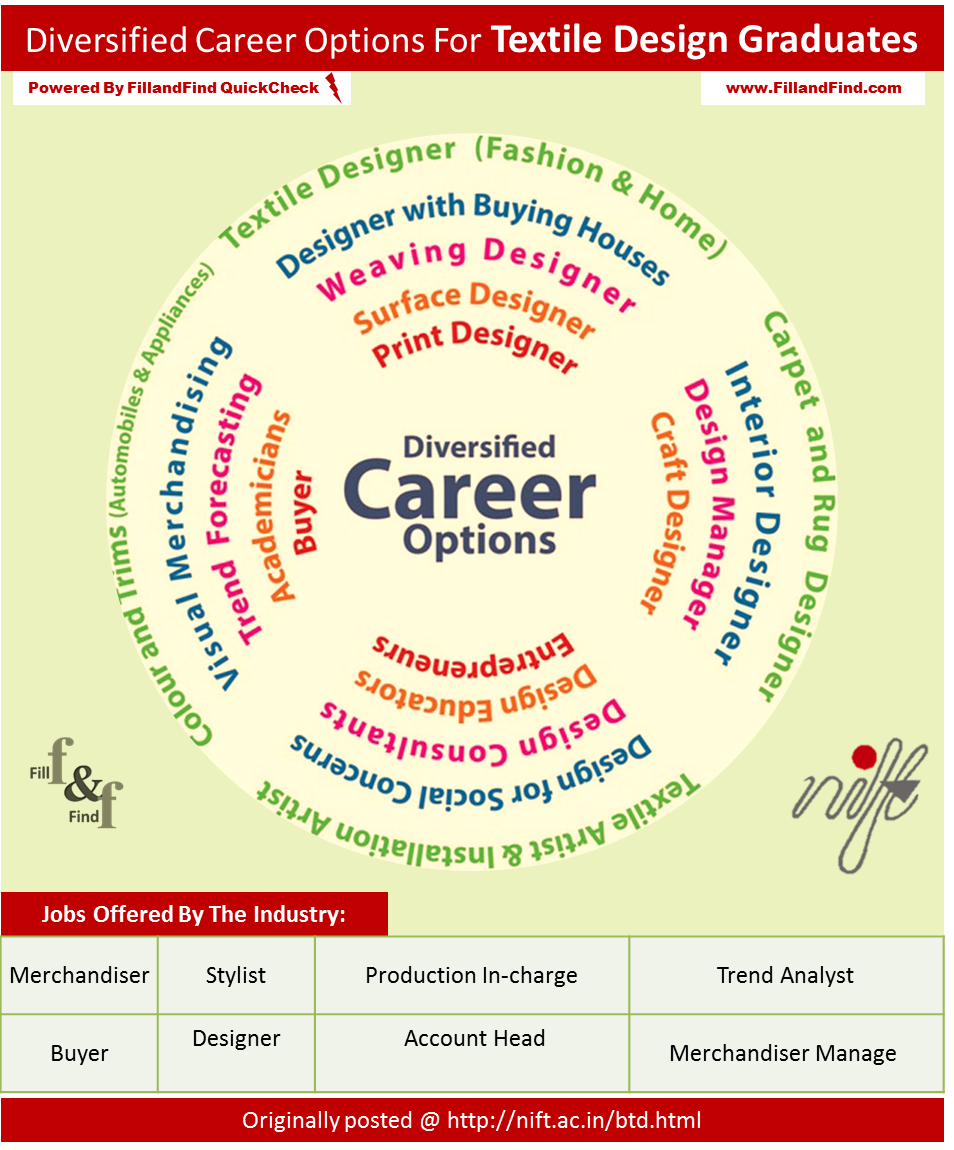 ---
Due to wide variety of commercial implementation of knowledge acquired after completing this course the top MNC's and mide size companies across the verticals and sectors recruits the candidate who have pursued this course.
Recruiting Companies:
Alps Industries Pvt. Ltd.
Arvind Mills
Aditya Birla Home Décor
Future Group
Jayshree Textiles
Manish Arora
Masaba Gupta
Mangalam Arts
NSL Textiles
OBT Carpets
Raymond's India Limited
Ratan Textiles
Reliance Brands Limited
Sabyasachi Couture
Shahi Exports
Shades of India
Siyaram Silk Mills
Synergy Lifestyles Pvt. Ltd.
Trident Industry
Textrade International
Vardhman Mills Ltd.
W (TCNS Clothing Pvt. Ltd.)
The course structure of this program is so effective that it opens doors for students to opt for Entrepreneurship as a career. The course surely opens doors for varies business opportunities in fashion and design domains.
---