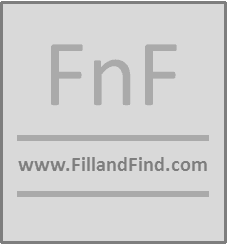 Leather Designing is a unique course. It involves many industries like footwear, lather garments and other goods made out of leather. This leather-designing program is structured in such a way that it gives the focus on material knowledge and its designing and the industries involved. The program associated itself with multidisciplinary approach of strudy, which gives high scope to the aspirants with high job opportunity and a broader prospective to the job profile as well.
A career in Leather designing ranges from footwear, Fashion & lifestyle, accessories, Designing, leather range development and its quality. It also involves manufacturing and merchandising, etc.
It has a great opportunity for the students of Leather technology who has broad future ahead.
This program offers wide variety of job profile across verticals and domains. We have mentioned some major job profiles below which candidates can surely opt for.
Job Profile:
Merchandiser
Merchandiser Manager
Account Head
Production In-charge
Designer
Stylist
Trend Analyst
Due to wide variety of commercial implementation of knowledge acquired after completing this course the top MNC's and mide size companies across the verticals and sectors recruits the candidate who have pursued this course.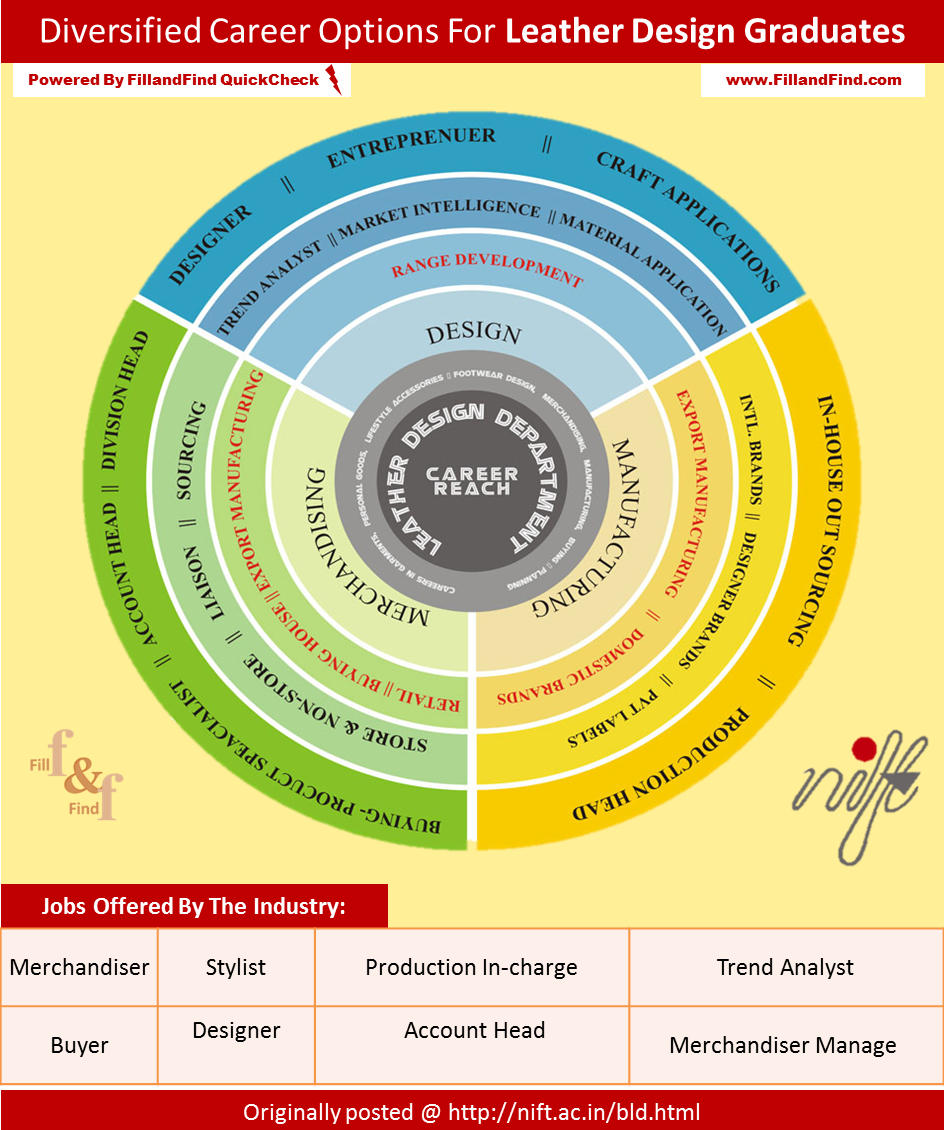 ---
Recruiting Companies:
Export Manufacturing Houses:
ABC Leathers
Alpha Overseas
Alpine Apparels
AMC/Target Sourcing Services
Apollo International Ltd
A V THOMAS & Co. LTD
Bhartiya International
Century Overseas
Crew BOS
Diesel India
Index Sports
Kabir Leathers
Torero Corporation
Rene Impex
K.H.Leather Industries
Stichwell Bags & Accessories
Lloyd Baker
Malaga Exports
Matt Global
Orion Conmerx
P&G Enterprise
Rabia Leathers
Shamik Exports
Superhouse Leathers Ltd.
Tata International Ltd
Trio Trend (Yamai)
Jaya Shree Textile
Tritan Leather Works
P&G Enterprises
Paras Exports
D2 International
Stichwell Exports
Ritu Exports
Vogue N Hyde
Savi Leathers
Radnik Exports
XL Enterprises
Metropoli Fashions
Exotic Fashions
KHIMJEE HUNSRAJ
Elements Exports
Viralli Enterprises
Le Tanneur Agency
Trangerine Design pvt. Ltd
MBE International
Cheviot International
Designer Brands:
Buying Houses:
Triburg Leathers
Impulse India Pvt Ltd
Li and Fung Ltd
Asmara Home Products
William E. Connor & Associates Ltd
Mango
Target Sourcing Services
Entrepreneur Designers:
Varun Behl
Sabyasachi Couture
J.J. Vallaya
ManavGangwani
Amal Kiran Jana
Rimi Nayak
Nitin Chawla -Theorem
Malaga
MeeraMahadevia
Rajesh Pratap Singh
Anita Dongre Limited
Rahul Reddy
Shivan Bhatia of brand Shivan Naresh
Shahrukh Zaidi
Retail Brands:
Reliance footwear
Liberty Footwear
Batas
Carlton - London
Fossil
Cross leather accessories
Future Lifestyle Fashions Ltd
Shoppers Stop
Raymond Ltd
simaaya fashion
Hidesign
Benetton India
Landmark Group
Lifestyle
Holii accessories pvt ltd
Arvind Pvt Ltd
Royal Enfield
Samsung
The course structure of this program is so effective that it opens doors for students to opt for Entrepreneurship as a career. The course surely opens doors for varies business opportunities in fashion and design domains.
---