Your work is going to fill a large part of your life, and the only way to be truly satisfied is to do what you believe is great work.
And the only way to do great work is to love what you do. If you haven't found it yet, keep looking.
Don't settle. As with all matters of the heart, you'll know when you find it.

Great things in business are never done by one person.
They're done by a team of people.

Be a yardstick of quality. Some people aren't used to an environment where excellence is expected.

When you're a carpenter making a beautiful chest of drawers,
you're not going to use a piece of plywood on the back,
even though it faces the wall and nobody will ever see it.
You'll know it's there, so you're going to use a beautiful piece of wood on the back.

Design is not just what it looks like and feels like. Design is how it works.
---
---
---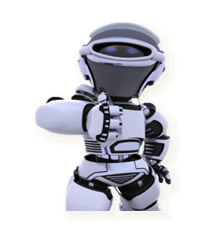 Install The App Now

Continue to Website